Celebrate with us the delivery of the very first IBC GreenSwitch® Original! For such a special occasion, we've prepared a cutting-ribbon event in Westland, the heart of Dutch horticulture,  together with Hoogeveen Plants, producer of garden plants in pots and receiver of the first 1,000 liters of GreenSwitch® Original.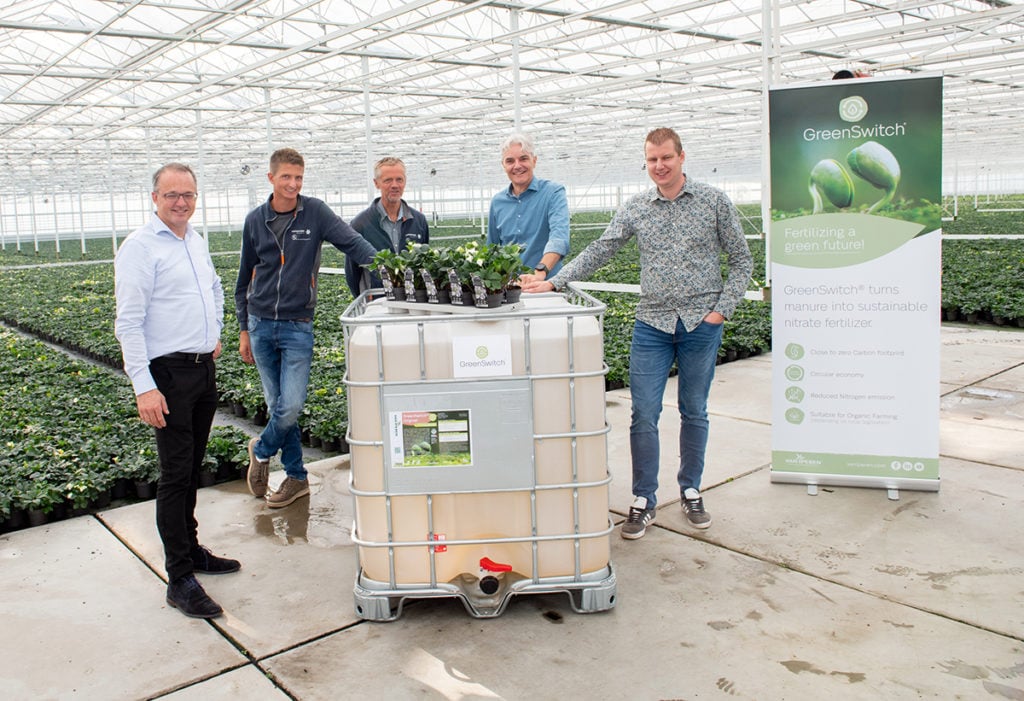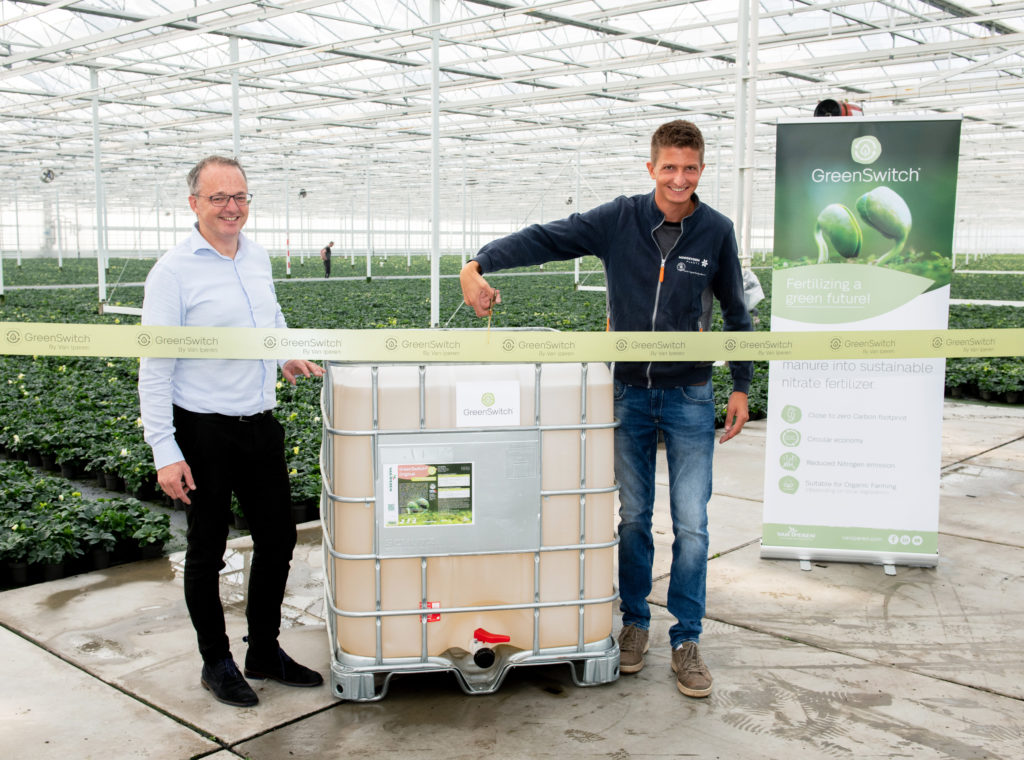 The first Nitrate fertilizer from organic origin was brought to the Dutch soil, with the aim of reducing carbon dioxide emissions in Horticulture.
To emphasize the uniqueness of this moment, an official ceremony was organized at Zevenhuizen, one of the 15 locations of the customer with the presence of the Van Iperen team. Hoogeveen Plants has the ambition to become a climate-positive company by 2030, and GreenSwitch® is one of the solutions to support their goal. They symbolically cut the ribbon and celebrate this moment with Edward Pos, Crop Manager at Hoogeveen Plants.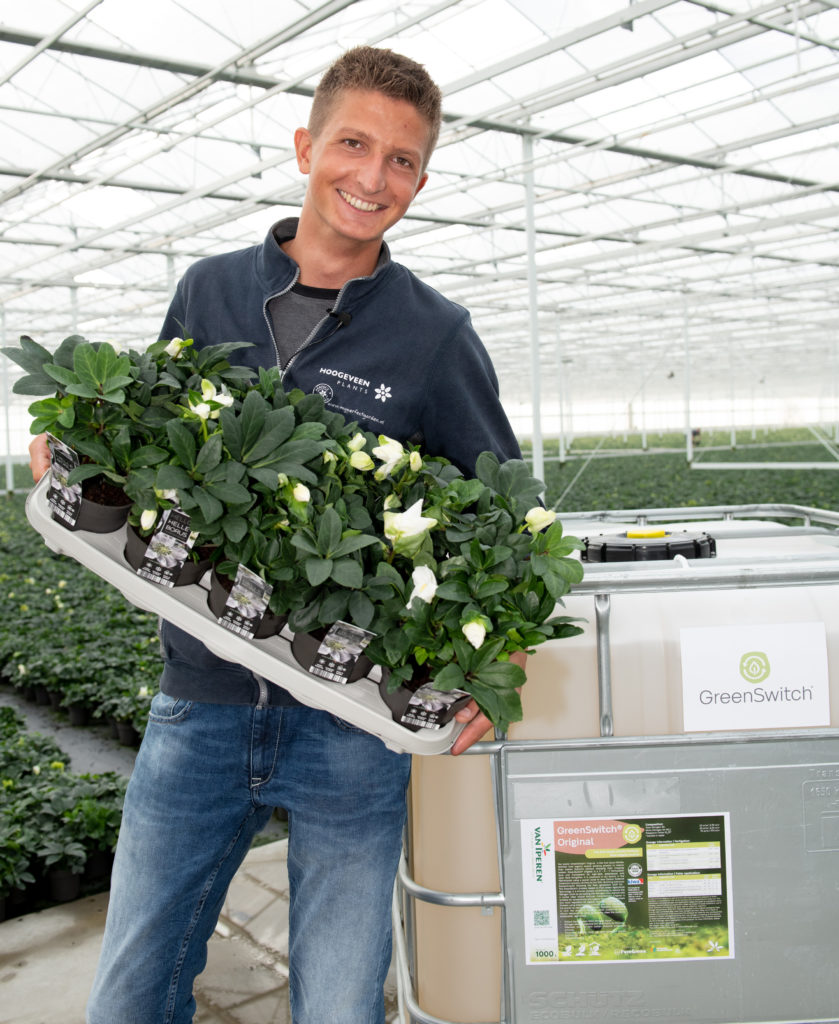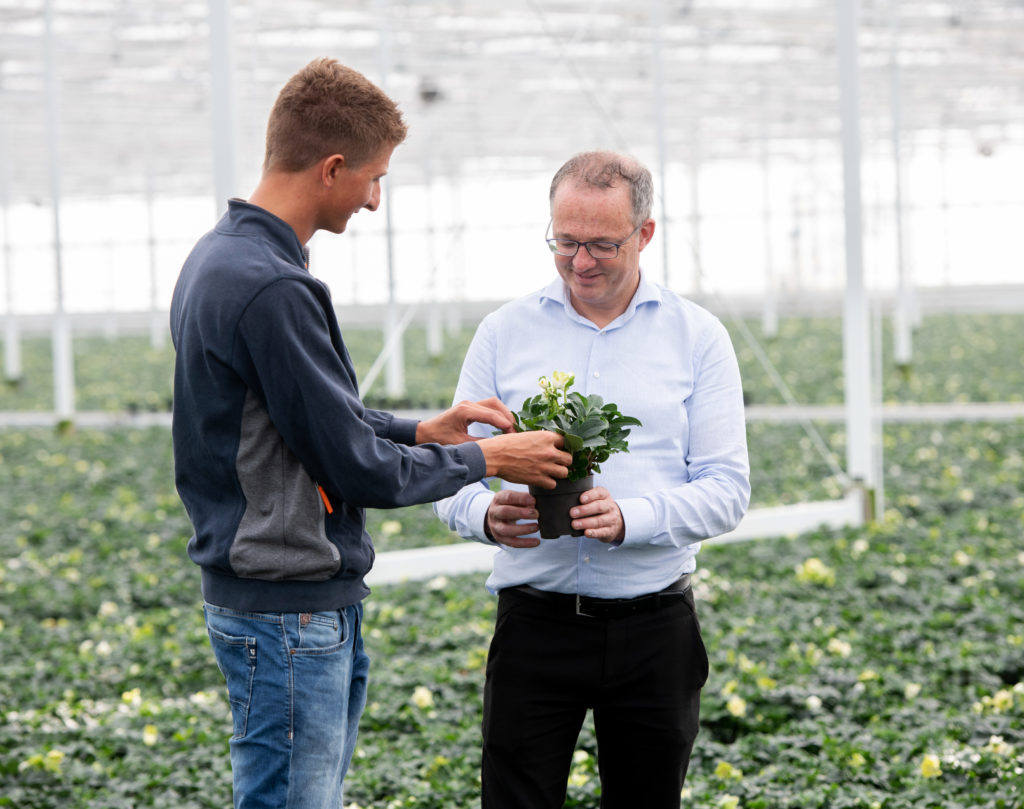 The best is yet to come!
After this first delivery of one-of-a-kind Potassium Nitrate, producers from Hoogeveen Plants will share their experience in the coming months. This is the first fertilizer coming from the GreenSwitch® portfolio as Van Iperen International will launch more of the sustainable solutions from this range.
The GreenSwitch® is not just a milestone for Dutch growers; it's an immense achievement for the whole sustainable agriculture of the world.
This project was made possible by the Dutch Ministry of Economic Affairs and Climate Policy.