We believe in the power of people. By becoming our business partner you become part of a world player, but you still act as the local specialist close to your client. Since you have the best knowledge of your local market, you get a high level of involvement to supply your growers with the best fertilizer solutions to meet their needs. By partnering with Van Iperen you become the local expert.
Our support does not stop at providing you with the widest range of Dutch quality Specialty Fertilizers. Your sales team and technicians will benefit from continuous training and support by our local agronomists, we join forces when it comes to marketing and we stand by you with our expertise in registration, logistics and innovation. Together we Grow for the Best.
Reasons to become a Van Iperen distributor
The Dutch Van Iperen name and brand is synonymous with quality and reliability. As our partner you will be able to sell quality products for every application, and tailor made solutions for all of your customers.
We love to share our knowledge and expertise with you. By joining our worldwide network you get a dedicated agronomist to have your team trained on the Van Iperen solutions in order to boost your sales.
You become the local expert by partnering with Van Iperen. We combine your expertise and knowledge with ours and you benefit from close to 100 years of experience in Specialty Fertilizers.
Do you want to grow your business? You can increase your market share through Van Iperen's commitment to innovation. We give you exclusive access to high quality products that will attract new customers.
Our production processes combine high capacity with flexibility. For example the possibility to customize the packaging. We print your company logo and language on the bags and you can even choose the color of the fertilizer.
Interested? Get in touch with us
Interested to become our partner? Give us a call or send us an email! We would love to grow a solid relationship with you. For this crop, the next crop and all crops after that.
We believe in the power of people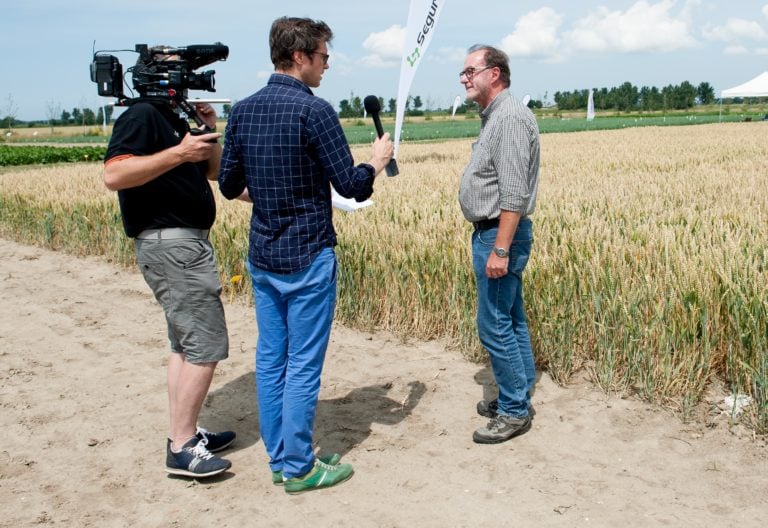 We are proud to collaborate with so many great partners. We really want to get to know you and your business and love to help spark new plans and share our knowledge.
Read and watch our partners stories