Van Iperen International will be participating in the 88th edition of the International Agricultural Fair in Novi Sad (Serbia). From September 18-24, you have a chance to meet us and visit our booth at Hall 1, Orange Pavilion.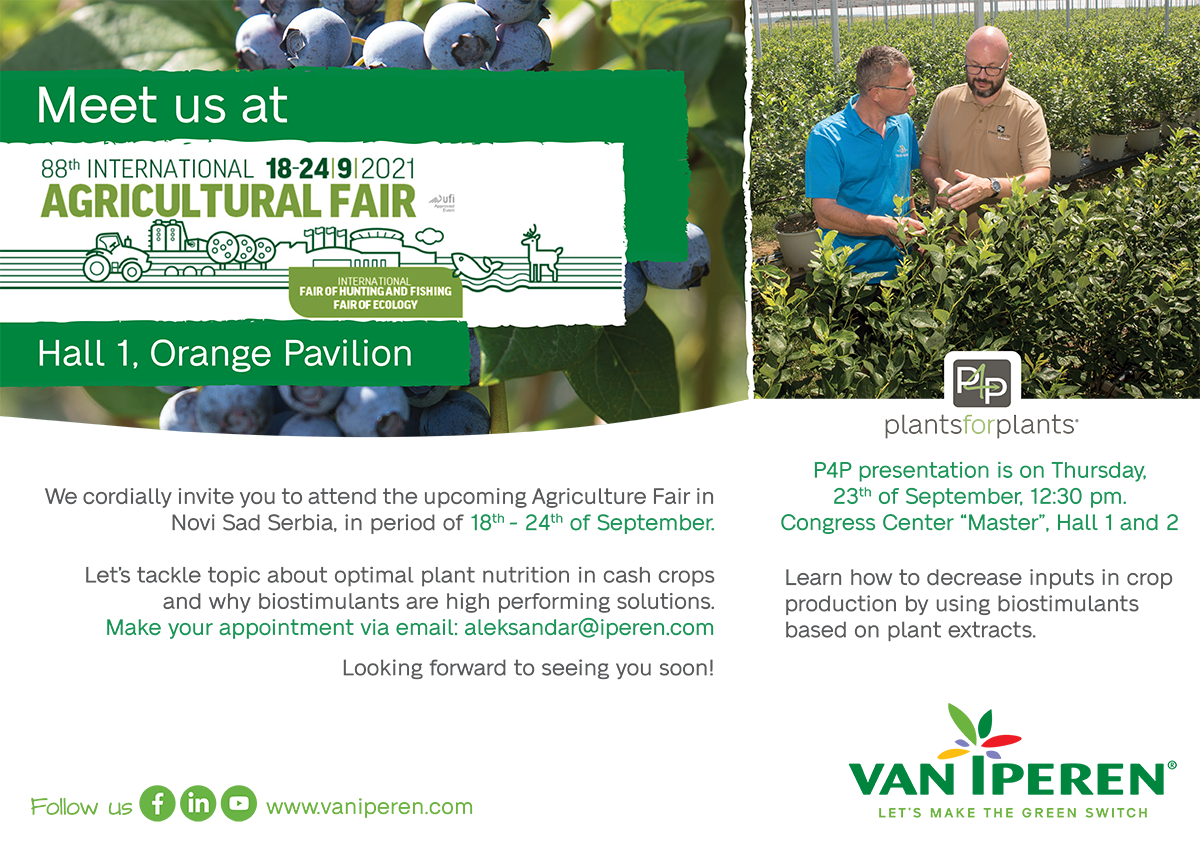 Do you want to know more about optimal plant nutrition in cash crops? Make your appointment now via email! Our crew will introduce you to the latest innovations of Specialty Fertilizers and Biostimulants for fertigation and foliar application. At the same time, you will learn about key elements of plant nutrition –Water Use Efficiency (WUE), Nutrient Use Efficiency (NUE), and Biostimulation.
On top of that, you can not miss our presentation about Plants for Plants®, a new generation of biostimulants based on plant extracts, which will take place on September 23 at 12:30 pm. Where? At the Congress Center "Master" – Hall 1 and 2.
Don't miss it out and schedule your meeting now with Aleksandar Kurjakov, our International Sales Manager!