The transplantation phase is considered one of the most critical in the plant cycle. We share some tips using our High Performing Solutions to support vegetable plant establishment during the transplanting phase.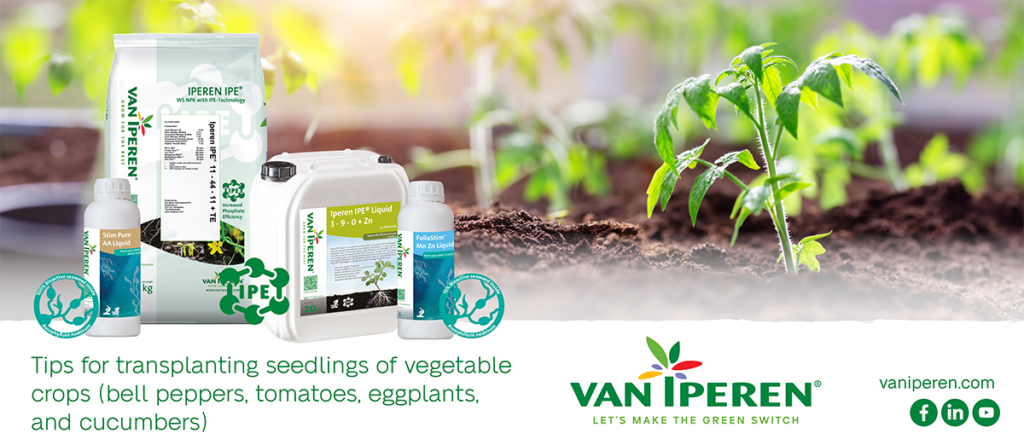 In some countries of the Mediterranean area -Greece, Egypt, and Turkey, for instance- the transplanting phase of greenhouse vegetables starts in mid of August and beginning of September. This crucial stage will define the plant's response to environmental challenges and growth to produce an optimum yield.
On this note, our agronomists come with tips to support the transplanting process in vegetable crops such as bell peppers, tomatoes, eggplants, and cucumbers. How? 
A well-developed root system
Our suggestion to boost plant root establishment is a pre-transplanting treatment with Stim Pure AA at 0,05% concentration. How to proceed? Dip the trays in this solution for 20 minutes, let dry, and then plant. 
Our seaweed-based solution will increase root growth and pass stress resistance properties onto the plant. Besides developing healthy and strong roots, Stim Pure AA improves vegetable plants' vigor and nutritional health.
Do you want to see objective evidence? Antalya Safa Tarim's team tested Stim Pure AA during the transplantation phase. As you can see, the improvement in rooting vegetable plants is obvious.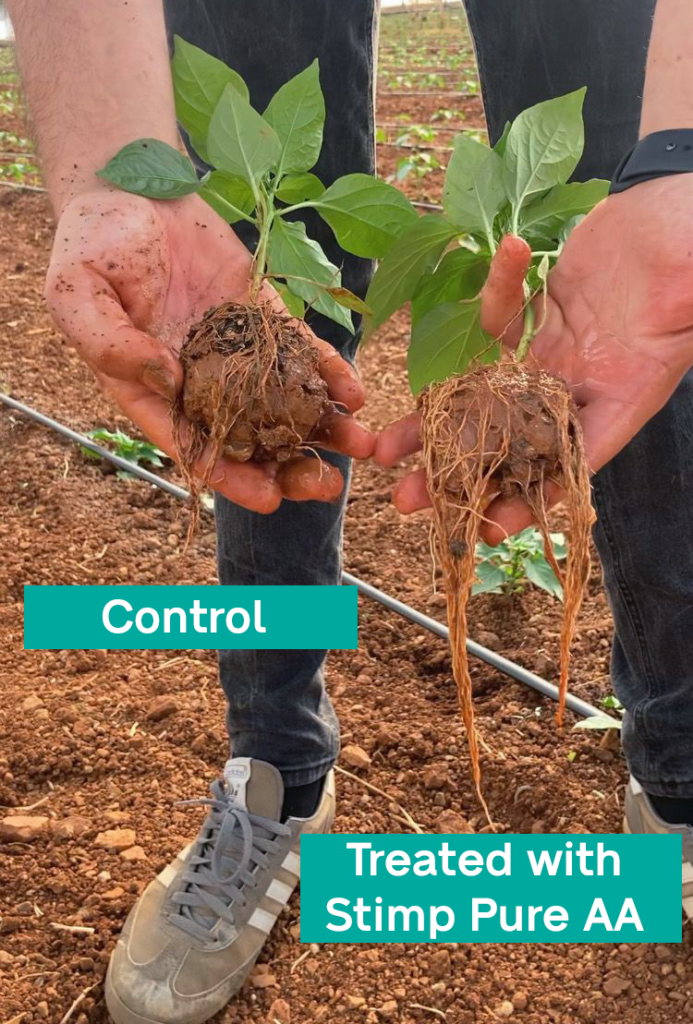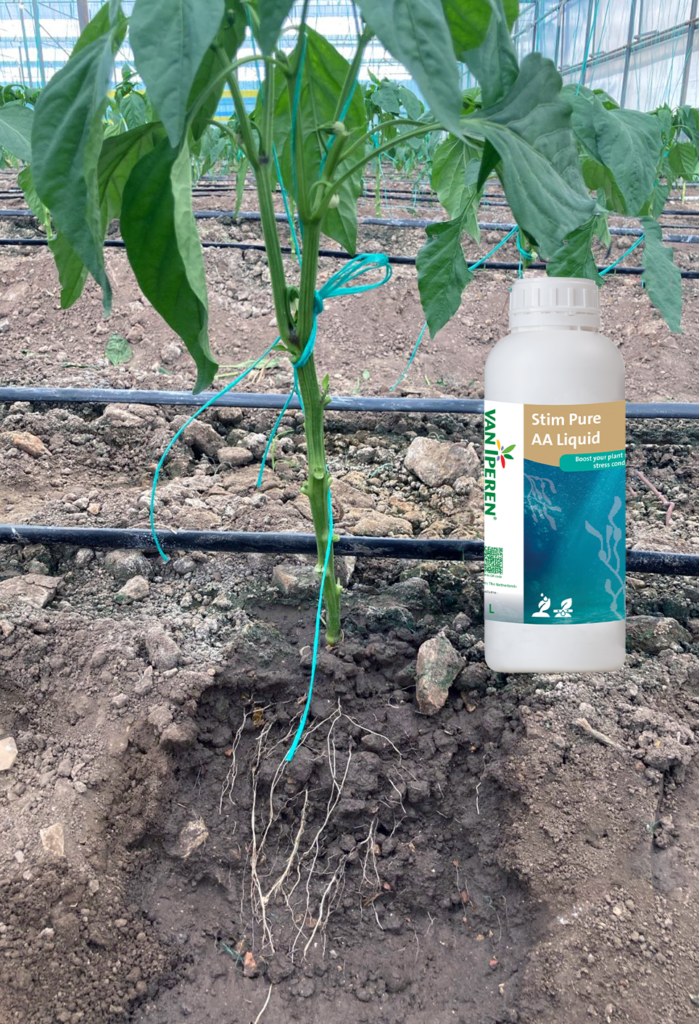 A sturdy plant establishment
At this early stage, crops need Phosphorus (P) to ensure crops' health and performance (rooting, flowering, energy needs…). But how to provide all Phosphorus that plants need with prices rocket-rising? With our IPE® Technology, growers can significantly improve the level of Phosphate available in the soil for the plant. 
For vegetable crops, we recommend high amounts of P in the program till week 4 after transplantation. Applying our IPE® Technology solutions in the early stages before the production phase will help plant establishment and proper flowering, plus a direct impact on the yield. 

A homogenous growth 
Our last addition to the transplanting phase in vegetable crops is FoliaStim® Mn Zn. Thanks to its formulation with 15% seaweed, our solution will enhance homogenous growth while providing key trace elements for early growth. The high level of Manganese and Zinc in our formula improves photosynthesis and growth of new healthy roots, vigorous shoots, and flower buds.
With these tips, growers can support their vegetables through the transplanting phase and set up the right conditions for greater yields. If you want to know more tips about maximizing your crop potential and nutrition, discover our innovative solutions!