Van Iperen International and LandLab are proud to announce that their joint project, Plants for Plants®, has been awarded the prestigious European LIFE Award 2023 in the category of Environment.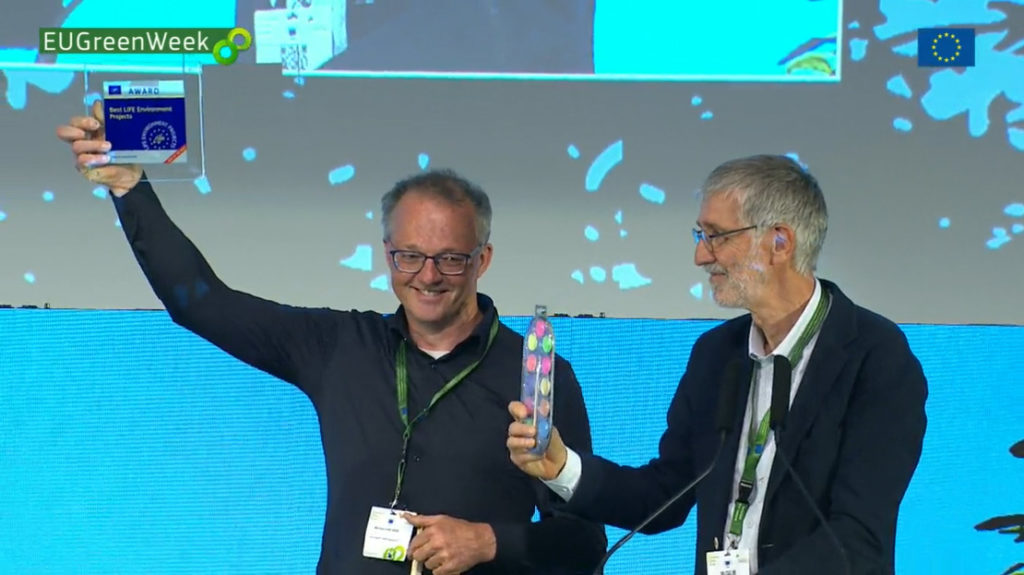 This remarkable achievement recognizes the significant contribution of Plants for Plants® (P4P) in making conventional agriculture more sustainable. The winner's announcement, made by an expert jury, took place in a ceremony during the EU Green Week –Europe's biggest environmental event- in Brussels at the European Commission on the last 6th of June 2023.
Securing the LIFE Award 2023 serves as a testament to the relentless work and fruitful collaboration between Van Iperen International and LandLab teams, as well as the positive change we strive to make in the agricultural industry. "We are immensely honored to receive the LIFE Award 2023 in the category of Environment," said Erik van den Bergh, Managing Director at Van Iperen International. "Plants for Plants® represents our commitment to sustainable agriculture. The EU has recognized the potential of Plants for Plants® in boosting quality and yield even when facing stressful periods like drought which are so common nowadays in Europe".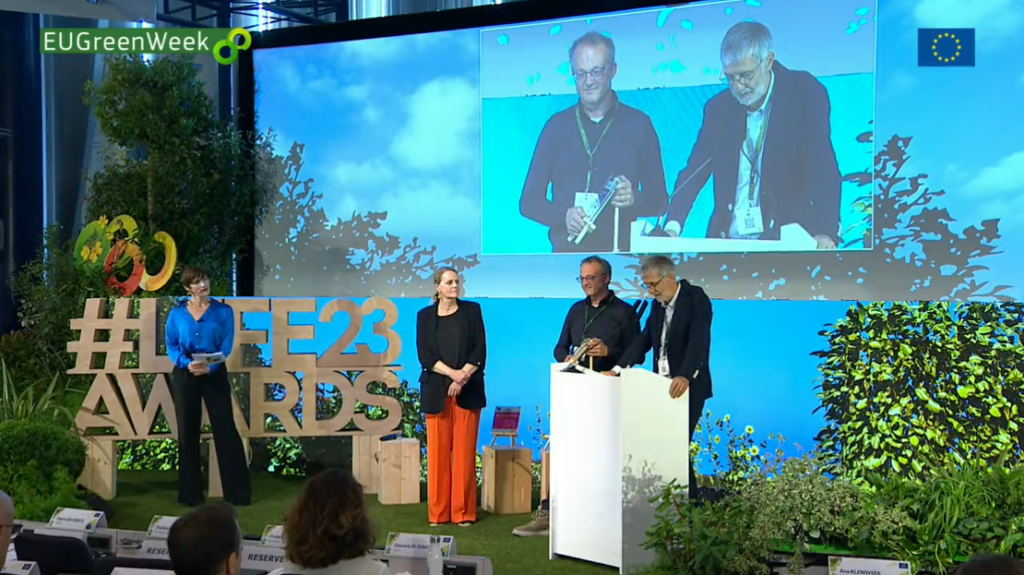 Van Iperen International and LandLab express their gratitude to the LIFE Award 2023 committee for recognizing the significant contributions of Plants for Plants® to sustainable agriculture and environmental preservation. In addition, we extend our heartfelt thanks to the other beneficiaries of the LIFE project, namely Padova University, Euroliquids, and James Hutton Institute. This collective achievement further fuels our dedication to developing cutting-edge solutions that drive positive change in the agricultural sector.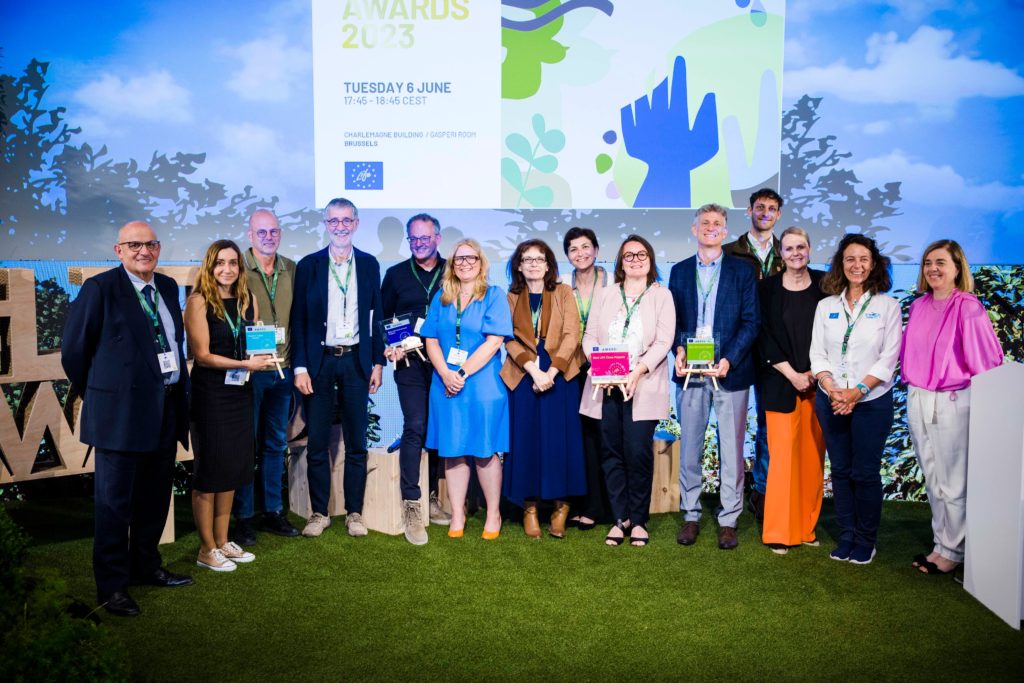 We also want to express our appreciation to the more than 80 growers all over Europe who were involved in the demo trials. Their collaboration and dedication have been instrumental in shaping the success and impact of our plant-based biostimulant solutions. Together, we have shown the power of innovation and collaboration in making the green switch!
A New Range of Plant-Based Biostimulants for All Growers
Plants for Plants® is a new generation of plant-based biostimulants that undergoes meticulous control at every stage, from sourcing to the final product. With a commitment to organic principles, it offers a 100% natural solution that is safe for users, consumers, and the environment. Following a rigorous food-grade process, P4P ensures optimal quality and sustainability in agricultural practices.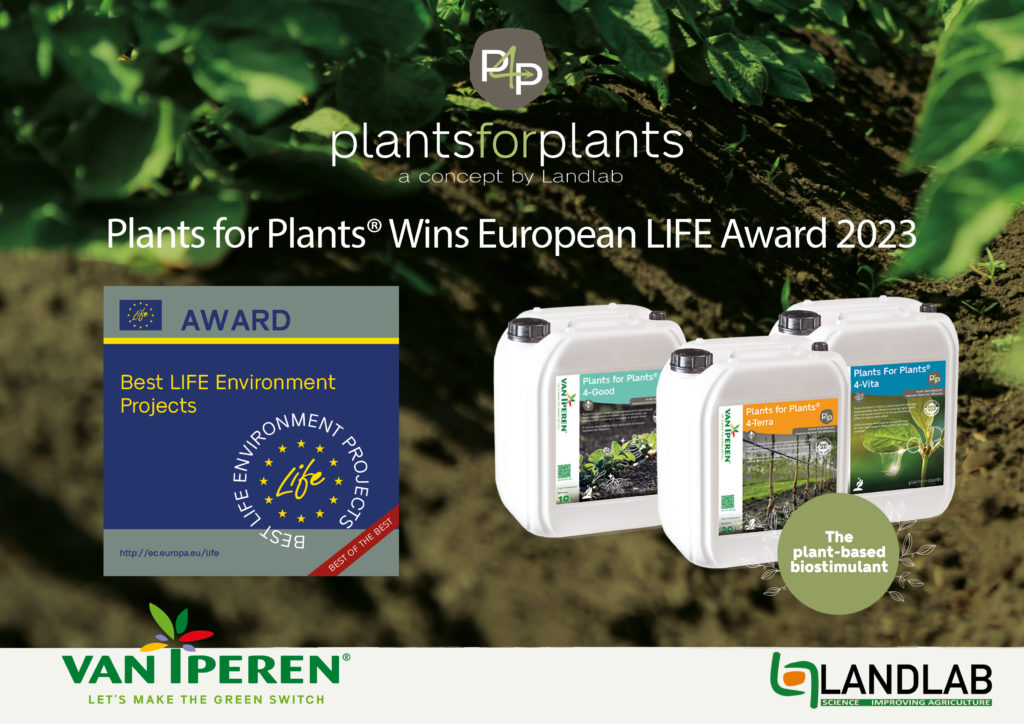 Plants for Plants® represents a game-changing initiative by introducing a range of plant-based biostimulants that enhance crop performance and promote sustainable farming techniques. Through extensive research and field trials over 10 years, Plants for Plants® has demonstrated exceptional results across various agricultural sectors. The project has not only provided tangible benefits to growers but has also showcased its positive impact on soil biodiversity.
Amidst the ongoing dry weather conditions in Europe, growers face the challenge of water scarcity and drought stress. It is precisely during this critical period that the power of P4P becomes indispensable. Our range of plant-based biostimulants, including Plants for Plants® 4-Good, 4-Vita, and 4-Terra, is specifically designed to enhance Water Use Efficiency (WUE), optimize nutrient uptake (NUE), and fortify plants against drought-related stress.
By incorporating Plants for Plants® into their cultivation practices, growers can harness nature's potential to combat drought conditions and achieve resilient, productive crops.