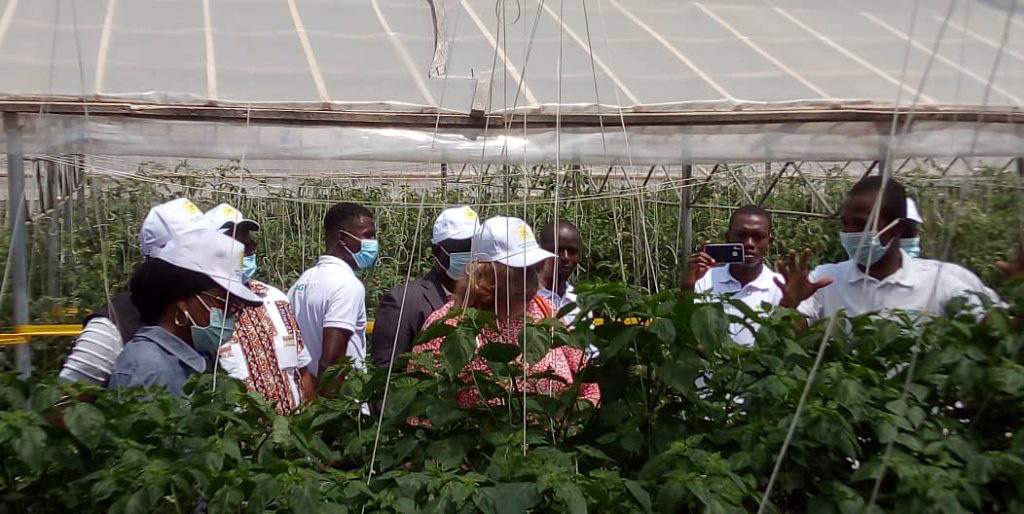 HortIvoire received the visit from Yvette Daoud, Ambassador of the Kingdom of the Netherlands in Côte d'Ivoire. Coinciding with the last part of the educational program, Yvette Daoud had the opportunity to visit the installations of the training center, including the greenhouses, exchange impressions with the trainers, and check the first yield produced by trainees.
The Dutch Embassy supports this initiative through subsidies of RVO (Rijksdienst voor Ondernemend Nederland). Together with other partners, HortIvoire offers a practical program that intends to support social employment in Côte d'Ivoire by providing education and training to young farmers and women throughout a six-month program. 
By facilitating access to women in the program, HortIvoire bets on education as a social elevator for this vulnerable group. The idea is to empower women to enter the labor market and earn a decent income.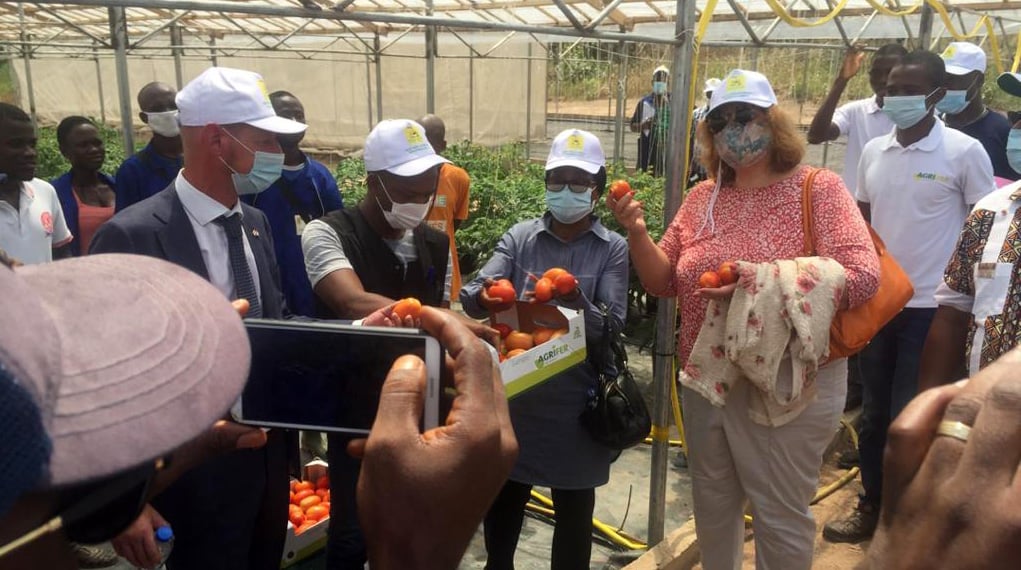 Second edition of the HortIvoire program
After a successful first training program, HortIvoire is ready to receive new young growers eager to learn in Côte d'Ivoire! The next class of the HortIvoire project will start in on the 8th of May. 
In the upcoming edition, trainees will gain better inputs in sustainable agronomic practices to diversify the existing types of crops in Côte d'Ivoire. This program will take place at the training center at the premises of INFPA in Tiébissou.
Besides the education given in the training centers, the program includes field days and visits to Ivorian vegetable farms to learn the best practices and inputs used by growers. Among others, the training modules are: 
Construction and installation of shelters

Plant varieties, seedlings, and plants

Technical learning paths

Fertilization, irrigation, and substrates

Diseases, pests, and crop protection

Maintenance of crops and equipment

Farm management

Entrepreneurship

General and analytical compatibility

Marketing

Development of a business plan
In this way, participants can gain broad knowledge and practice to run a vegetable farm by themselves or be employed by a company.
Van Iperen International takes part in HortIvoire. Read more about the second edition of the training program and how to register here: www.hortivoire.org/admission/