Each seaweed brings distinct agronomic benefits to the table, catering to different agricultural needs. Among the species, Ascophyllum nodosum is the most researched seaweed for agricultural use due to its remarkable adaptations. At Van Iperen, we offer an entire range of seaweed-based biostimulants.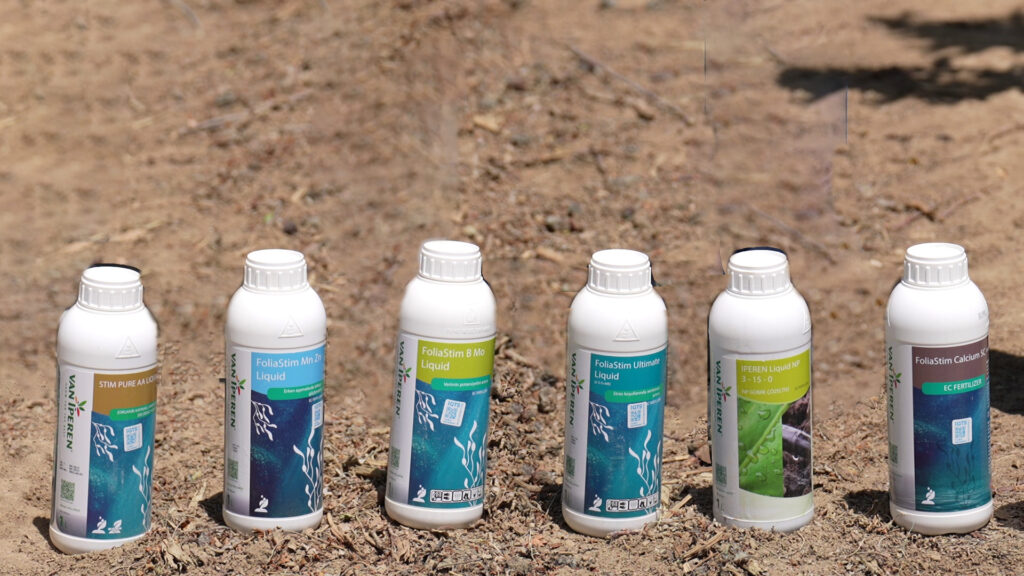 Thriving in fluctuating tides, it endures freezing saltwater during high tide in winter and intense heat during low tide in summer. This ability to adapt to the intertidal zone's harsh conditions led to the evolution of specialized compounds that combat extreme abiotic stress. Through a unique extraction process that retains these resilience-enhancing properties, Ascophyllum nodosum emerges as an exceptional biostimulant, offering a natural way to amplify crop growth, yield, and stress resistance. And, for these very reasons, Van Iperen International has introduced Algae Solutions, a complete range of Ascophyllum nodosum seaweed-based biostimulants.
Boost Root and Shoot Growth: Ascophyllum Nodosum-Based Biostimulants Lead the Way
If your primary concern is enhancing nutrient uptake during periods of drought stress, a biostimulant based on Ascophyllum nodosum might be preferable due to its rich content. Our Ascophyllum nodosum biostimulants encourage early establishment and vigorous growth, ideal for initial plant stages. Its rich content fosters root development, nutrient uptake, and overall plant vigor. Ascophyllum nodosum-based biostimulants might be more beneficial for promoting root and shoot growth in the early stages.
Specific environmental conditions, such as temperature, humidity, and soil type, can influence the effectiveness of biostimulants. Ascophyllum nodosum performs better in extreme weather conditions due to their natural adaptations to those conditions.
FoliaStim® and Stim Pure ranges: Tailored Seaweed Solutions for Maximum Impact
Within our Algae Solutions range, we have crafted two distinct product lines to meet diverse agricultural needs.
The FoliaStim® range boasts 15% seaweed content alongside a medley of micronutrients. This category delivers a comprehensive solution targeting root development, nutrient assimilation, and stress resistance, all in one application. Our offer includes FoliaStim® Mix TE, FoliaStim® Mn Zn, FoliaStim® Calcium SC, and FoliaStim® Ultimate.
For those growers seeking pure seaweed power, Pure Seaweed offers concentrated biostimulants Stim Pure Liquid (with 100% seaweed concentration) and Stim Pure AA Liquid (with 85% seaweed concentration). Derived directly from Ascophyllum nodosum, these biostimulants offer a potent dose of growth-promoting compounds and micronutrients. They serve as a valuable addition to any crop management strategy, enhancing not only plant growth but also the efficiency of nutrient uptake and stress management.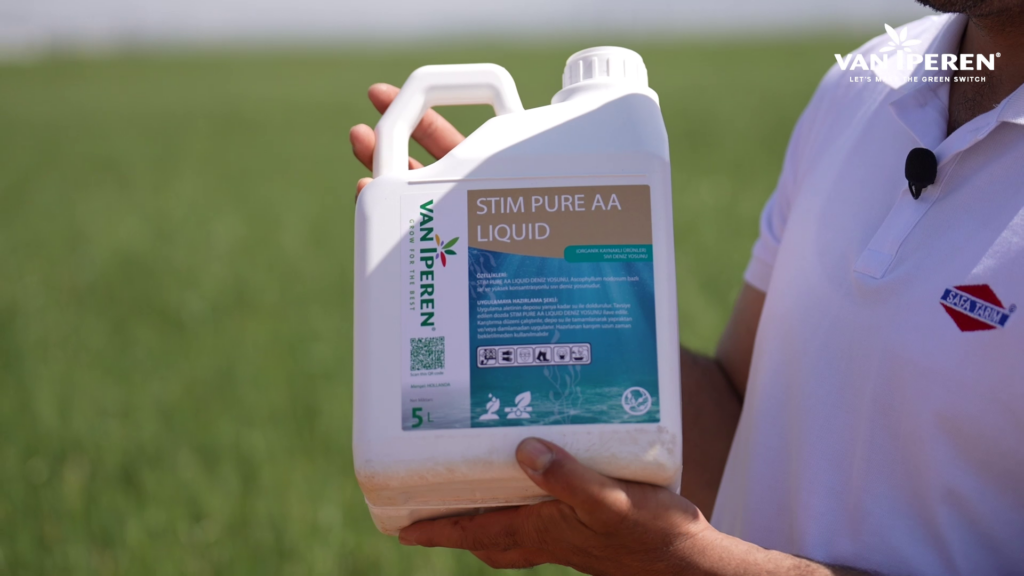 In today's rapidly evolving agricultural landscape, our Algae Solutions are effective solutions to make conventional agriculture more resilient. Whether you opt for the blend of the FoliaStim® range or the concentrated purity of the Pure Seaweed range, the potential of these biostimulants derived from Ascophyllum nodosum seaweed is certain to boost the crop's performance. At Van Iperen, we have a seaweed-based solution that better suits the needs and local conditions for more resilient plants.
Interested in the next generation of plant-based biostimulants? Discover Plants for Plants®, our new range of sustainable biostimulants suitable for organic farming!