On a sunny spring day, we visit the Turkish province of Konya to chat with Mr. Senol Koca about his experience as a grower using our High Performing Solutions on cereal crops.
Mr. Senol Koca is proud of doing the follow-up of wheat fields, a vast land of 10.000 decares (1.000 Ha). After giving us a round, this Turkish grower shows the crop progress of this season: "In these circumstances, growing cereal crops is becoming more challenging". And he's absolutely right.
Today, agricultural challenges are on the table for many growers. Drought, lack of nutrients, and soil deterioration put all efforts and yield at risk. In the search for effective solutions that adapt to these circumstances, Safa Tarim, our partner in Turkey, has built a solid partnership with us for the last four years. "Turkish growers demand real solutions, and that's Safa Tarim's commitment", adds Ahmad Muini, an Agronomist at Safa Tarim.
We listen to those needs. At Van Iperen International, we provide the most innovative biostimulants for improving the Nutrient Use Efficiency (NUE) and Water Use Efficiency (WUE) of crops. And this is the experience of growers using them:

Phosphate fixation in soils with high pH
"Most of the soils in Turkey are alkaline and have a high pH, especially in the Konya region. Under these conditions, Phosphate will be fixated by Calcium and, therefore, won't be available for plants", explains Ahmad. As a largely extended issue affecting growers, Safa Tarim has introduced Iperen Start Micro and IPE® 11-44-11+TE in the Turkish market. The microgranular and water-soluble NPK formulas include the IPE® Technology, our latest development to prevent Phosphorus fixation in the soil.
Thanks to the IPE® Technology contained in the formulations, growers can significantly increase the level of Phosphate available for the plant. As an immediate effect, the crop improves its Nutrient Use Efficiency (NUE). "IPE® Technology has changed the game, and we got very good results in yield using it", confirms Safa Tarim Agronomist.

Biostimulation effects against abiotic stress
But this is not the only topic that worries Turkish growers. More frequent and intense droughts are hitting the country with negative consequences to the yield. To counteract the effects of heat stress and drought, Ahmad recommends WAKE-up® Liquid: "This product is the perfect solution to these climate conditions. When used, WAKE-up® Liquid improves plant tolerance to heat effect and increases plant Water Use Efficiency (WUE)".
Another ally to support plants in periods of stress is Stim Pure AA: "It is my favorite product! Stim Pure AA can be used during periods of abiotic stress or early growth stages at the beginning of the season. In these critical moments, Stim Pure AA enables biostimulation and good crop establishment".
Ahmad's last piece of advice is the use of FoliaStim® Mn Zn. This seaweed-based biostimulant endures the crop in the transition from the vegetative stage to the generative.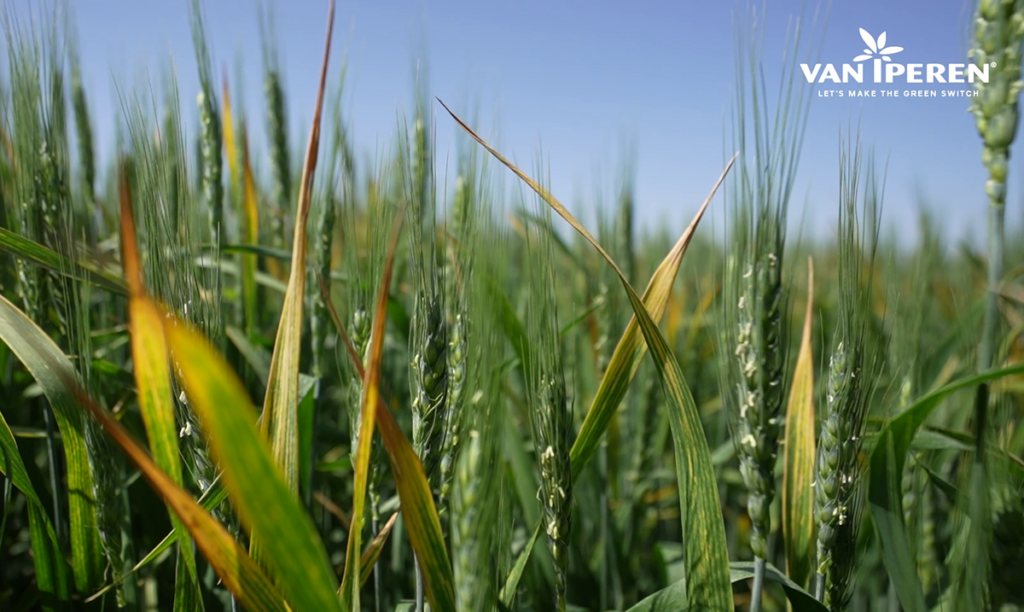 Challenges for the coming years
In these changing circumstances, Turkish growers must count on reliable partners that understand their needs, bring innovation and deliver efficient solutions. And Van Iperen International and Safa Tarim share that common goal. Watch the rest of the videos:
The voice of growers (II): the impacts of abiotic stress on grape yields
The voice of growers (III): growing tomatoes in soil greenhouses