Spring is nearly here and with it, the delicate bud break of stone fruits! Almonds started already flowering in the northern hemisphere. This means the rest of the pack is following with plums, apricot, cherries, and peaches kicking off the season.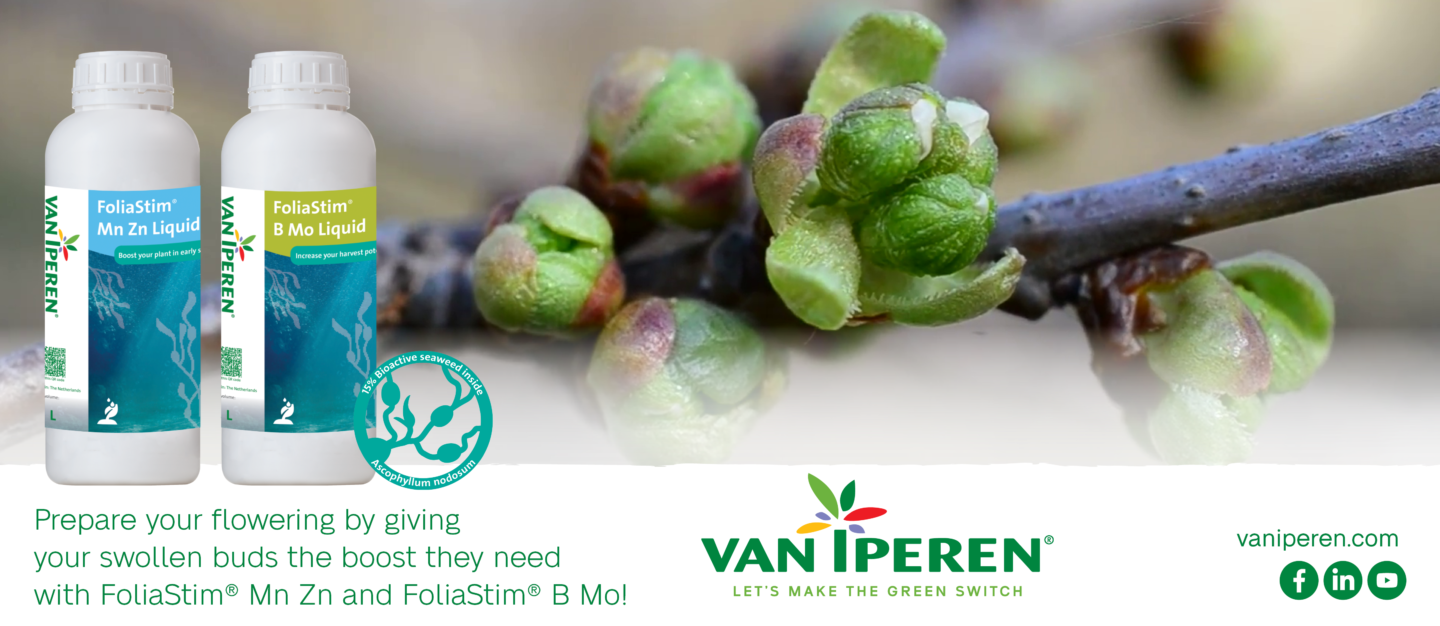 Flowering is a tricky matter for stone fruits. One of the most energy-consuming physiological stages takes place feeding only on reserves in the buds and wood from the previous season!
Indeed no leaves are to appear yet, not until a few weeks, so it is crucial to properly prepare your flowering by giving your swollen buds the boost they need for a successful start of the season!
Applying FoliaStim® Mn Zn at bud swelling and then FoliaStim® B Mo on pink bud will help with homogenous bud break, followed by optimal flowering and protection from abiotic stress episodes that can really affect your season.
With 15% high-quality Ascophyllum nodosum inside (for protection from abiotic stress) and the combination with important micronutrients (for initial stages as well as flowering and fruit set), the FoliaStim® range is there to support the critical start of the season.
Do you want to know more about our FoliaStim® range and how it can protect your crops? Visit this page: How seaweed can improve yield