Our sister company Transterminal Dordrecht (TTD) has invested in the expansion of its capacity in recent months to facilitate our further growth with WS NPK and bagging of Straights. To start with, a new bagging line has been installed which will generate an extra capacity of 500 mt per month.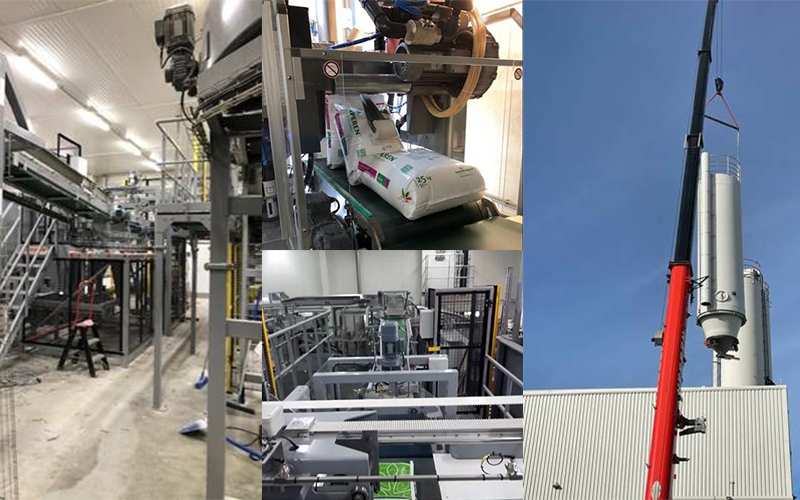 Also, a new palletizer has been installed mainly to be used for palletizing 10 kg bags but also with the possibility to be used for palletizing 25 kg bags. With two palletizers, TTD has more options and does not depend on only one machine anymore. This new palletizer can be used simultaneously with the existing palletizer, which gives an extra capacity for bagging larger quantities.
On top of that, TTD has put in place a new silo very recently. This new silo gives TTD an extra buffer capacity meaning more flexibility and efficacy in planning. Together with the new palletizer, it will create an extra bagging capacity of 1000 MT/month. This silo uses also different transport technology (transport by air instead of transport belt).
All in all, we can enjoy an extra production capacity of 1500 MT per month at TTD.