Identifying which NPK water-soluble fertilizer best fits the nutritional needs of your crop will help to maximize its growth and yield. To learn about the different options and how nutrients can impact your plants, we've prepared a new booklet where you will find all available formulas within our water-soluble NPK fertilizer range and how to use them.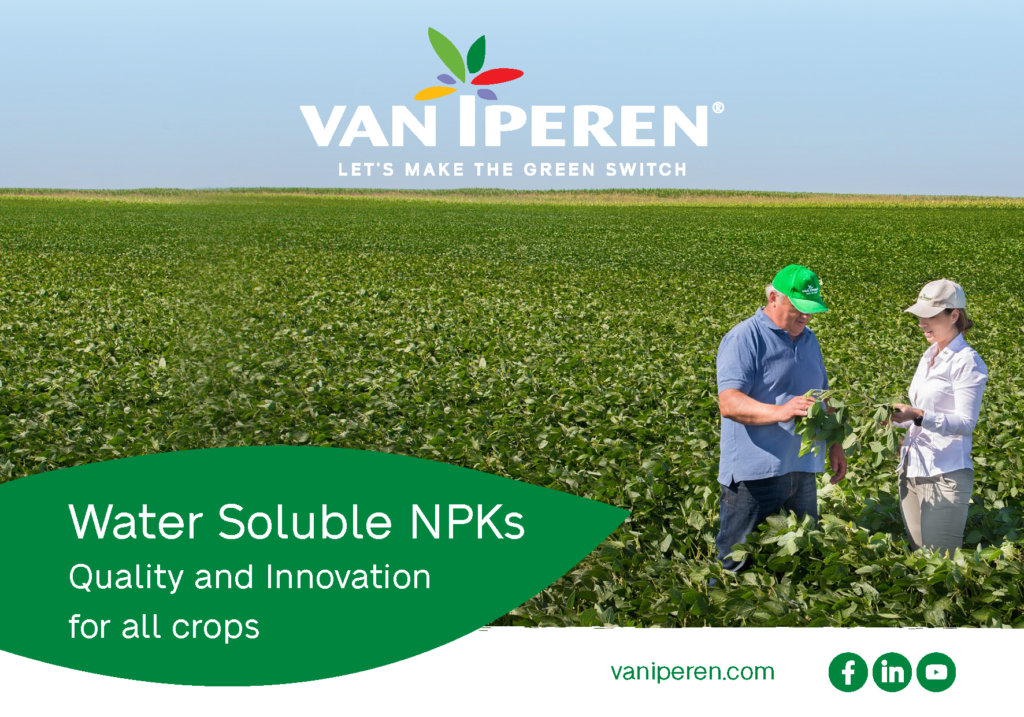 Not all plants have the exact nutritional needs at different stages. Depending on the growth stage, some nutrients become more required than others. For instance, high-nitrogen NPK formulas build vegetative growth of the plant in preparation for the generative and production stages. On the other hand, NPK fertilizers high in phosphorus contribute to other fundamental plant functions, such as rooting, flowering, and seed formation. Finally, NPK formulas richer in Potassium contribute to fruit quality and yield as well as the overall health and water balance of plants.
As producer of NPK water soluble fertilizers, Van Iperen International understands the importance of adapting the NPK nutrient balance to the crop stage. Made of high-quality raw materials, our water-soluble NPK fertilizers aim to cover crops' essential nutrition at any conditions and growth stages.
Our water-soluble NPK fertilizers booklet
On this note, we've created a booklet with all available formulas, composition, and dosage tables to use NPK water soluble fertilizers on each crop type.

This booklet contains our full range of fast-acting water-soluble NPK solutions for foliar applications, fertigation in open field, and greenhouses. Our water soluble NPK offer includes formulas with IPE® Technology, an innovative product range that enhances the use of Phosphate and, consequently, improves the Nutrient Use Efficiency (NUE) of plants. Do you want to learn how to use NPK water-soluble fertilizers?
Submit the form now and download our free booklet!