Driven to become the nursery of the future, Van der Avoird Trayplant has introduced GreenSwitch® Original, our sustainable Nitrate fertilizer, as part of its sustainable innovations in its greenhouses. This Dutch company, specializing in cultivating strawberries and raspberries, started using GreenSwitch® Original in 2022.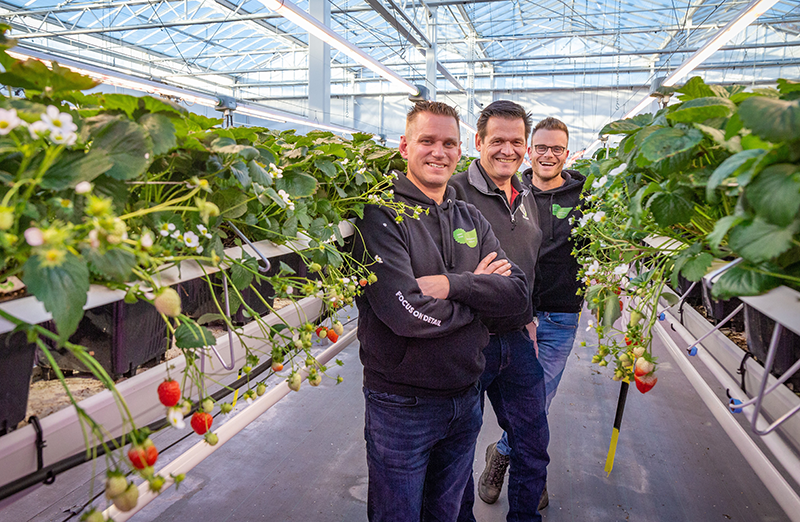 The shortage of products in the market has impacted numerous companies, with some facing significant challenges while others have leveraged the situation to transform their operations and promote sustainability. Among those who have successfully adapted to the changing market conditions is Van der Avoird Trayplant, a Dutch company renowned for cultivating raspberry and strawberry plants in greenhouses.
"This trend accelerates the transition towards sustainable cultivation, which is what we want to see. You must ensure healthy soil, select the right varieties, and use green products and biostimulants. It's important that we start thinking differently, much more preventatively, growing resilient plants so that you need fewer or no products because your plants are vital and healthy", says Peter van Hulten from Van der Avoird Trayplant. These words from Peter gained special relevance last year with the implementation of GreenSwitch® Original, our sustainable Nitrate fertilizer, in the fertilization program of these greenhouses.
Nowadays, Van der Avoird Trayplant is a significant supplier, providing more than 25 million plants annually to growers throughout Europe and North Africa. Trayplant covers over 60 hectares spread across multiple locations and employs 130 full-time equivalents, 53 of which are permanent.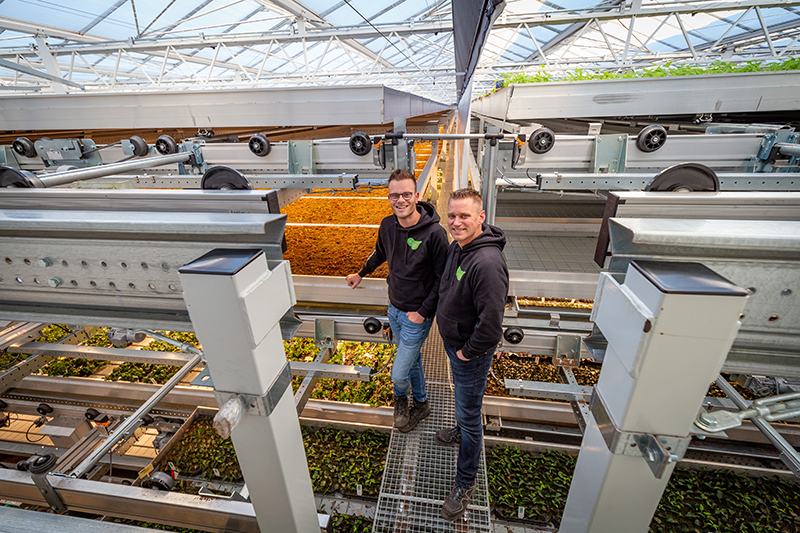 Leading sustainability through innovation and knowledge-sharing
Trayplant's commitment to sustainability is rooted in its DNA. The company takes an open approach to sharing its knowledge and experience with others in the industry. By leading the way, they can encourage positive change throughout the sector. With this mindset, no wonder they chose to use GreenSwitch® Original, the world-first low-carbon footprint Nitrate fertilizer produced from manure, in their greenhouses.
Peter van Hulten and Jurgen Blom from Trayplant spoke with Wim Voogt from Klep, a distributor of Van Iperen in the Netherlands, about the company and their initial experiences with this liquid fertilizer made from manure. "The GreenSwitch® product fits perfectly into our company philosophy […] We've experimented with organic fertilizers before, but that quickly caused blockages in the drip system. With the Greenswitch® process based on Pure Green technology, they produce a liquid and clear sustainable nitrate fertilizer from liquid manure with a close to zero Carbon footprint. And it works just as well as the chemically produced version".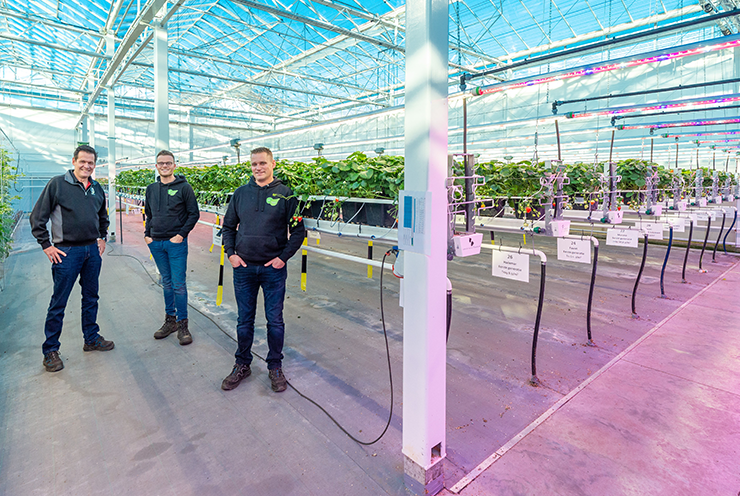 GreenSwitch® Original: a sustainable Nitrate fertilizer for efficient crop management
"We've been using GreenSwitch® Original for a year now in the cultivation of raspberry plants that bear fruit within three months. Together with Wim, we created an adequate fertilization program using the software supplied by van Iperen called Iperen Connect Greenhouse. The trial was successful, and we want to continue using Greenswitch® as a regular product," Jurgen explains the first steps.
In addition to addressing the excess of manure and promoting sustainable agricultural practices, GreenSwitch® Original offers multiple benefits to growers. "The great thing is that this product is produced without natural gas and has a low carbon footprint. It's a regular mineral fertilizer, but made from manure." In this way, growers can reduce the environmental impact of their operations while still managing their crops efficiently.
In contrast to traditional Nitrate fertilizer production, the energy required for GreenSwitch® Original is much lower and derived from renewable sources: "Producing chemical fertilizers requires a lot of energy, but that's not the case with this product. It fits perfectly with our goal of sustainable cultivation", concludes Juren.
Van der Avoird Trayplant joins the list of GreenSwitch® Ambassadors together with Beyond Chrysant, Bunnik Plants, and Hoogeveen Plants. With the implementation of GreenSwitch® Original, Trayplant takes an important step to make conventional agriculture more sustainable.