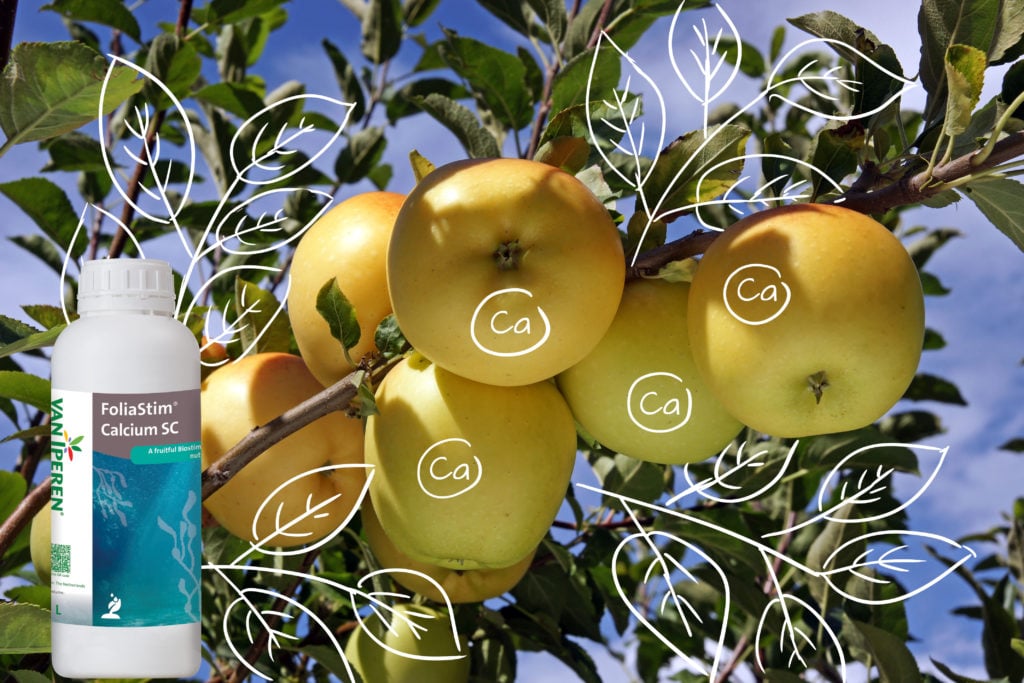 At Van Iperen, we strive to always be attentive and satisfy all growers' needs and expectations. For it, we constantly search for innovations that bring the best performance to their crops.
Following these criteria, Van Iperen is about to introduce the latest addition within our Algae Solutions product range. Discover FoliaStim® Calcium SC, our new High Performing Solution (HPS) based on Seaweed (Ascophyllum nodosum) and Calcium. 
Available soon in all markets, FoliaStim® Calcium SC is the first fertilizer to combine highly concentrated and bioactive seaweed with Calcium at such a high level. This biostimulant for agriculture meets the highest quality and performance standards during critical fruit set and fruit growth stages. Thanks to its innovative formula with 15% seaweed and 28% Calcium, our new solution has proved to:
Increase the Nutrient Use Efficiency (NUE) of Calcium

Provide a synergistic effect between seaweed and nutrients at key cell division stages.

Enhance plant resistance to abiotic stress during critical stages

Increase fruit firmness and shelf life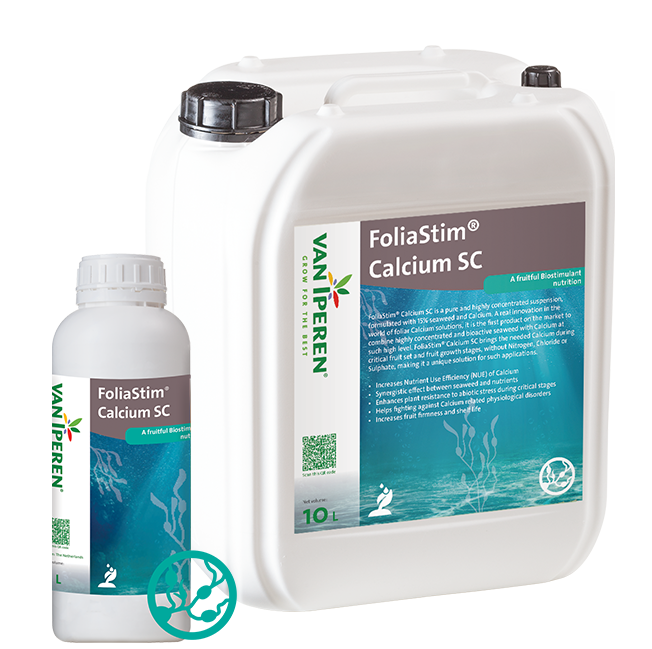 Calcium-related physiological disorders on crops
Developed for foliar application, FoliaStim® Calcium SC helps growers in achieving higher crop quality while avoiding Calcium-related problems.
From the agronomical point of view, Calcium is an element of primary importance that helps the formation and strength of the cell wall. Our new product combines nutrition and biostimulation to effectively tackle Ca-related physiological disorders, such as Tip burn, Bitter pit and Blossom-end rot (BER).
FoliaStim® Calcium SC is a true innovation on the foliar calcium market, bringing this vital element without any undesired effects from N or Cl often found in traditional Calcium products.
All these benefits have been proved in diverse demonstration trials during the last two years. In close cooperation with our partners all over the world, the solution has been tested on different crops such as apples, sweet peppers, and cherries. The results reflect a better significant performance compared to other standard fertilizers. 
Contact your Van Iperen sales manager to know the availability of FoliaStim® Calcium SC in your area, and discover the widest range of Specialty Fertilizers to boost your crops.