Smart Farming may still be regarded as a far away future in many areas of the world. But not in technology driven Asia. Taeyoung Kwak, our Sales Manager in Asia, explains.
The term Smart Farming reminds us of automated indoor climate and nutrition control systems, which we already started using several decades ago. But technology moves fast and today Smart Farming refers to the concept of "increasing the quantity and quality of agricultural products, by using modern technologies such as GPS, sensor technology, soil scanning, data management, robotics and drones"¹.
Taeyoung: "For the past couple of years, ICT based greenhouse management and drone application were the two main themes of agriculture exhibitions all over Asia. Probably some will still regard the Smart Farming concept as a future far beyond, but in fact it's already here".
"Let me give you the example of one small country – South Korea." The country where Taeyoung was born and where he is based for Van Iperen. "In this small country where, like in many Asian countries, paddy rice is the main crop (more than 50% of 1.5M ha crop area), 318 remote engine helicopters are registered for agricultural application since 2018. The number of drones however, increased tremendously over the past few years, thanks to its versatile utility and developed IT structure. Today, more than 5.000 units are navigating over the fields in South Korea. The number nearly tripled since drones were first used for agriculture in the country in 2016", Taeyoung explains.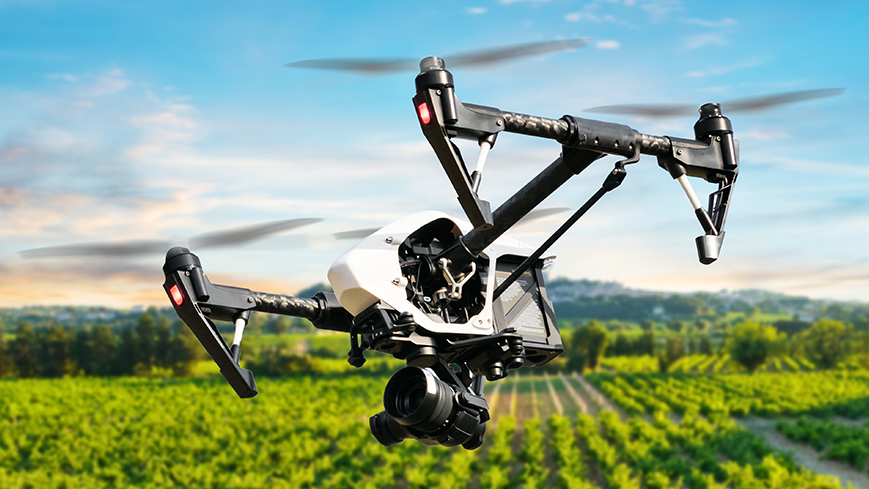 Also in other Asian countries this focus on Smart Farming is clear. Taeyoung: "In Japan, usually more than 30% of agri-show booths are taken by Smart Farming systems, drone aviators and even drone boats specifically for paddy rice. And China, the leader in the global drone market, is introducing one new technology after the other. It means Smart Farming can no longer be denied in Asia, it is fast becoming the new standard".
To make the most of these automated control technologies, high purity and solubility are the most important factors when it comes to fertilizers. "This is why we are supplying Asian customers with our high quality Straights and Water Soluble NPKs for this Smart Farming market. At the same time, to meet our customers' need to get a better effect of the fertilizer with less input (2x more with 2x less), we are now introducing our High Performing Solutions line in Asia".
"Especially our WAKE-up® Liquid is now used by plant protection players, who need to find synergism with drone application. The management of irregular climate conditions is always a big concern for outdoor crops and WAKE-up® Liquid is a good solution with its unique 'water stress management' effect. This shows that the innovative approach of Van Iperen is now starting to come together with these new technologies", Taeyoung concludes.
¹ FAO