At Van Iperen we work closely together with our partners. Our support is not limited to the product, we also like to share our knowledge to grow for the best together. We have local experts all over the world, supporting our distributors and their growers on a daily basis. Maher Boujaoude, our Agronomist based in Turkey, shares his experience on giving technical support in rural Azerbaijan.
"Last week, I was with our partner FitoTrade in Azerbaijan. Our visits mainly focused on the south-west of the country. This region is characterized by open field and greenhouse production, with tomato and cucumber being the two main crops. Recently some soilless modern greenhouses also opened up. In this region however, the majority of the growers and agronomists lack know how. Mostly because they are not familiar with the agriculture sector or due to the lack of information on new products or innovations coming into the region."
"Azerbaijan is originally an oil country, which has driven the economy for decades", explains Hasan Alirzayev,  owner of FitoTrade. "But oil is not infinite, the source will run out eventually. That is why Azerbaijan has a full focus on the agricultural business nowadays."
Local growers appreciate the visits of experts like Maher, even with some basic tools such as pH/EC meter and a product catalog in the local language, the growers are able to resolve some issues and strengthen their knowledge and therewith improve their production.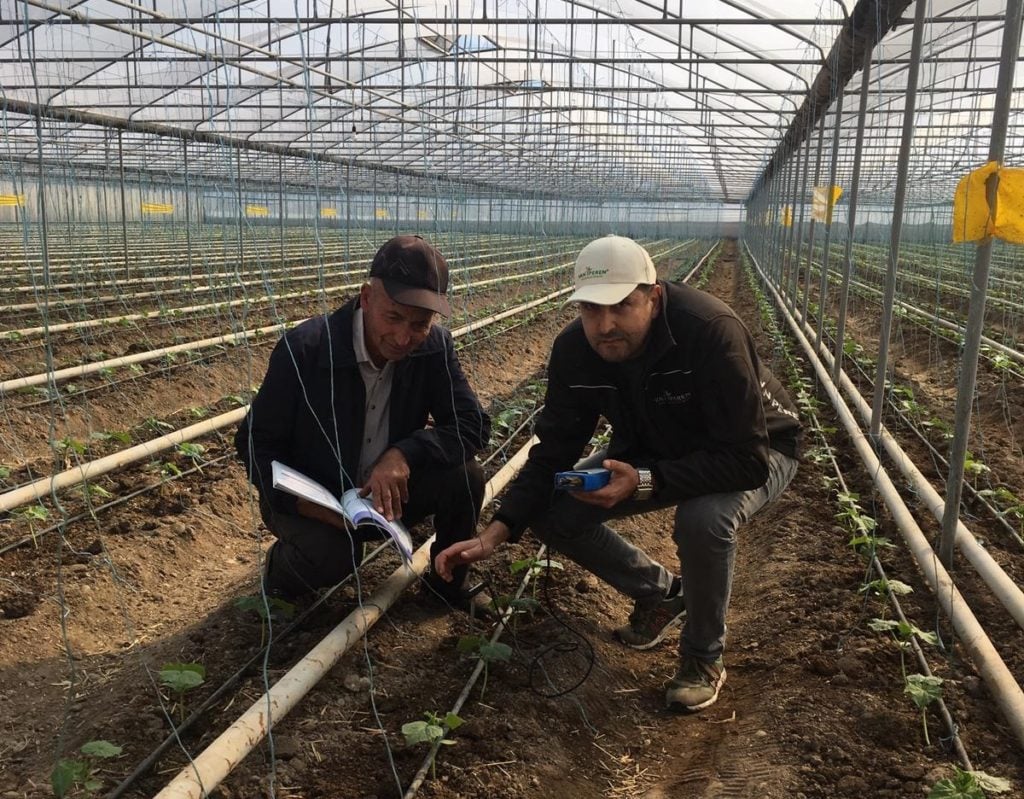 Maher: "My visits revealed that two water resources are available: water from a well and from channels, with often high EC values (2-2.5 ds/m) in both resources, whereas water and soil pH varies between 7.8 to 8.8. In some cases, growers were using water resources with high EC levels and chlorosis symptoms were evident on tomato and cucumber crops. I recommended them to use an alternative water resource with low EC values, to resolve these issues. In other cases soil salinity was an issue, for which I recommended to split the fertilizer applications. For the more modern greenhouses, my support is mainly regarding fertilizers compatibility and the preparation of stock solutions."
"I really enjoy working in these rural areas, where growers warmly welcome me and really appreciate my support. Small modifications can still make a big difference here."