At Van Iperen we make sure to consistently provide you with high quality fertilizers. To preserve this quality for the shelf-life of the product however, it is important to take good care of how you store the product. Only then you can fully enjoy the benefits of your investment.
At our high-tech factories in the Netherlands and at our strategic partners elsewhere in Europe, we produce high quality products. In addition, we also care about the quality of the packaging. Special attention is paid to the strength and the seal of the bags, and our liquid fertilizers are packed in carefully selected bottles with degasification caps. To ensure the consistency of this high quality, we have a dedicated quality controller who makes regular checks on the quality of our products and packaging.
To remain this high quality of the product however, it is important to take care of good storage. By choosing a high quality product you make a certain investment, so it only makes sense to handle that product with care, to make sure you enjoy the best results in the end. No need to invest in a state-of-the-art storage facility, following only a few simple steps can already make a big difference. This is why we created an easy to follow storage advice, because we believe that good storage contributes to great results!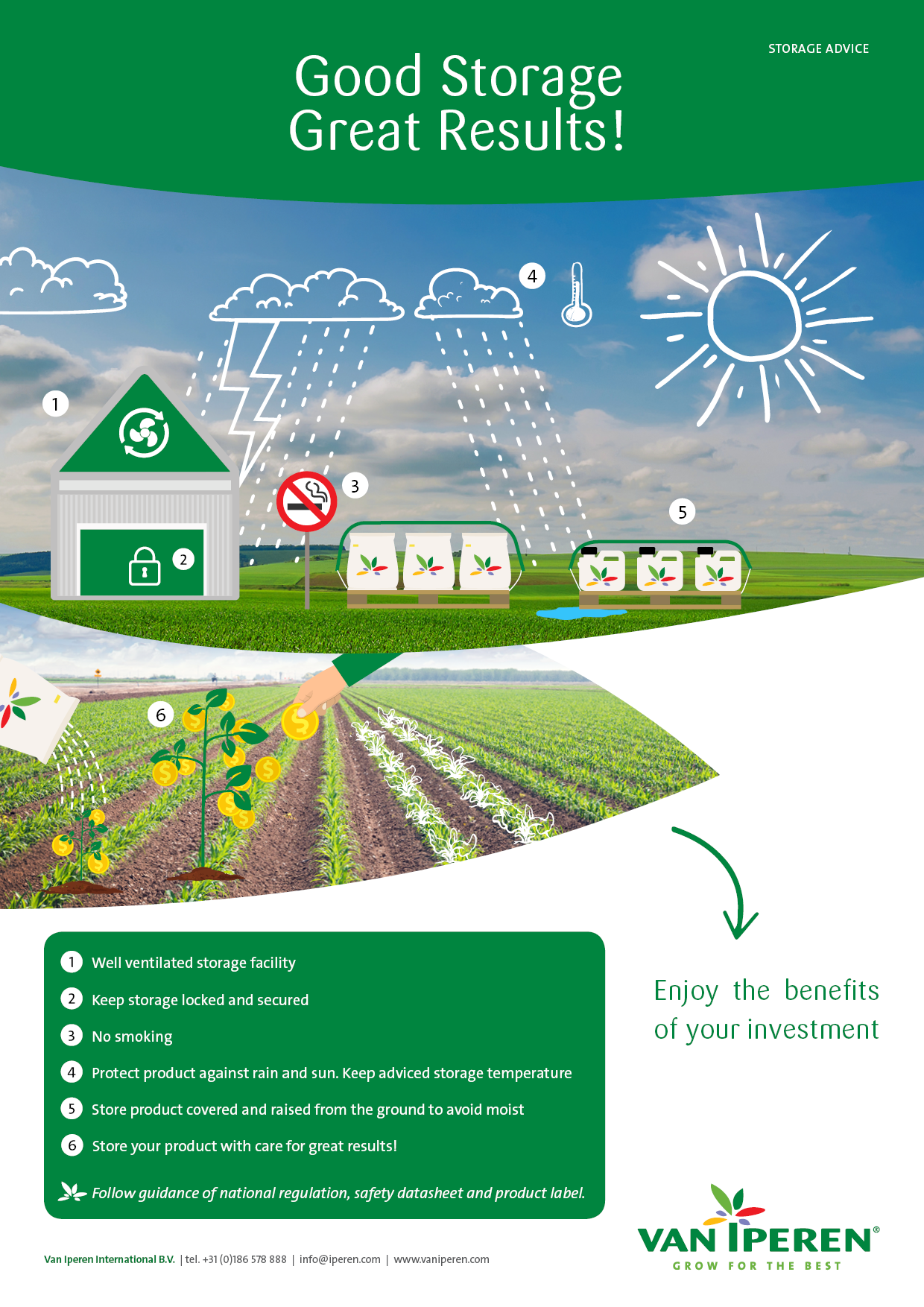 For more information on storage advice or to receive to document, please contact your Van Iperen Sales Manager.