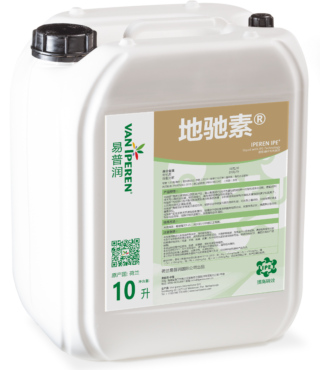 Van Iperen Mayor IPE Liquid is a product developed especially for China's soil problems. It contains the patented IPE technology, which increases the efficiency of phosphorus, calcium and micronutrients. Van Iperen Mayor IPE Liquid also contains zinc and a variety of organic small molecules, which have special effects on the reddish and whitish of the soil surface caused by soil secondary salinization. Van Iperen Mayor IPE Liquid can effectively reduce the soil EC value, especially for sodium ions. Van Iperen Mayor IPE Liquid helps repairing the secondary salt damage caused by unreasonable use of chemical fertilizers and helps improving the survival rate of young plants at the seedling stage. The overall organic and inorganic nutrients in Van Iperen Mayor IPE Liquid accelerate the overall growth process of the crops, and can significantly increase the yield.
Improves root and shoot growth with high quality buds and boosts general plant performance
Increases NUE (Nutrient Use Efficiency) in both alkaline and acidic soils
One of our innovative IPE Technology products, based on years of Research & Development
Highly concentrated solution
Low on Sodium and Chloride
Dark brown liquid
Production process certified according to ISO 9001:2015
Easy to handle and apply
滴灌 | Fertigation
Dosage | Soil drenching
The above-mentioned dosage is suitable also for the application via the traditional flood irrigation method.
请您填写以下信息,我们会尽快联系您并提供您所需的产品信息。
请您填写以下信息,我们会尽快联系您并提供您所需的产品信息。
Compatible with other fertilizers, with the exception of Calcium fertilizers. Therefore a separate tank is needed or fertilizers should be applied on different times. The pH of the tank solution should be above 4.