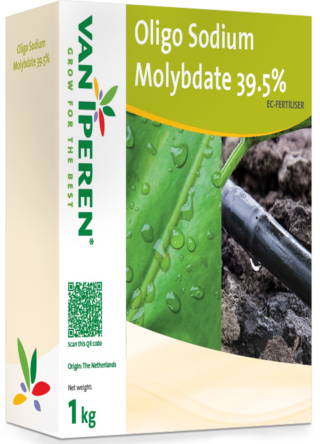 White crystalline powder
Developed for foliar application and fertigation
Hydroponics
2.5 ppm can be achieved by mixing 7g of sodium molybdate per 1000L of water.
The mentioned indicated dosages and application stages are given as a guideline. Exact dosages, concentration and application stage are subject to local conditions, use of other fertilizers and can only be given after an objective diagnosis.
Preparing your downloads, please wait...
Compatible with other fertilizers.