Van Iperen International will be participating in Sitevi (France). From November 30 to December 2, you can visit our booth A5 C 025.
Our team of experts will introduce you to our widest range of Specialty Fertilizers and Biostimulants selected for vine-wine, olive, and fruit & vegetable production: Algae Solutions, IPE® Technology, WAKE-up®, Water Soluble NPK, and Micronutrients. At the same time, we will share how to manage Water Use Efficiency (WUE), Nutrient Use Efficiency (NUE), and Biostimulation.
In addition, Sitevi 2021 is a great opportunity to present our latest innovations: Plants for Plants® -the next generation of plant-based biostimulants-, and GreenSwitch® Original -the first liquid Potassium Nitrate from organic source.
More reasons to visit our booth? All attendees will have a chance to get a great surprise! Mark in red the date in your calendar and book now your appointment with us!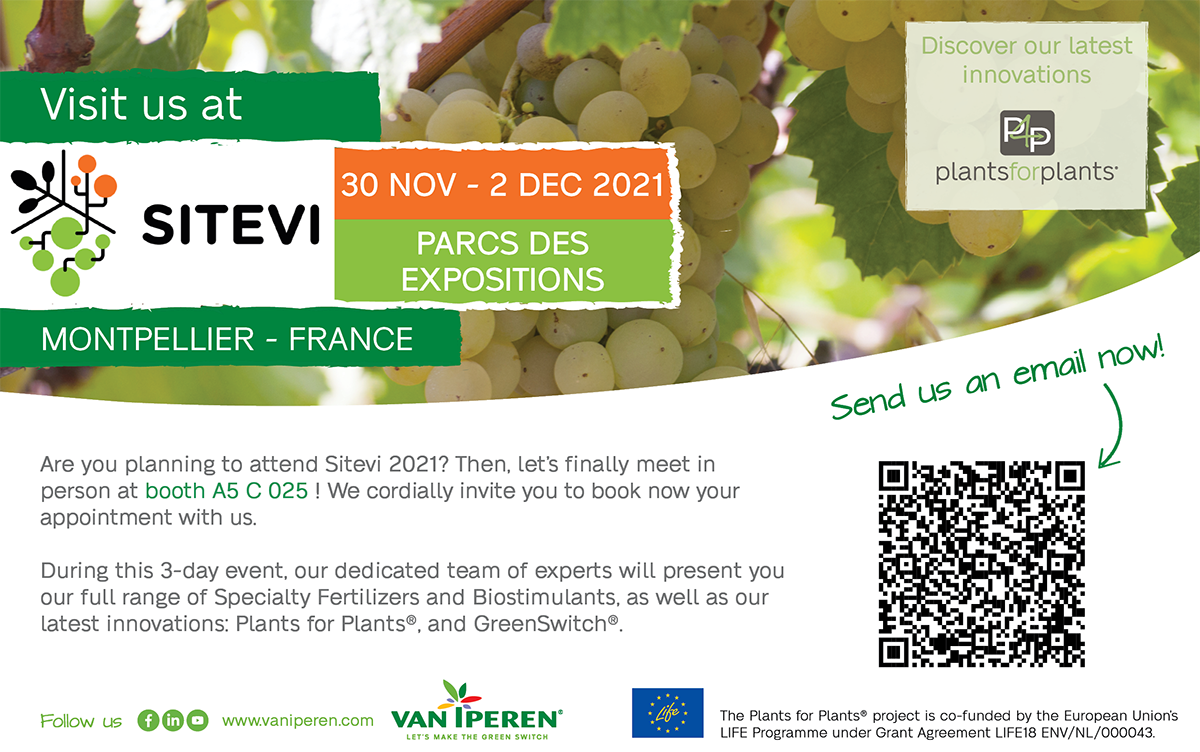 Book your appointment now!